LEARN ABOUT HOMEOPROPHYLAXIS
For everyone interested in Homeoprophylaxis:
We are happy to share this information with you!
---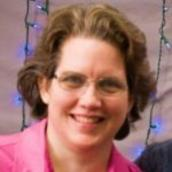 Cathy May Lemmon, founder of Homeoprophylaxis: A Worldwide Choice for Disease Prevention (www.HPWWC.org), has been actively pursuing spreading knowledge and use of homeoprophylaxis ("HP") for years. Her drive being education, she has worked with many leaders worldwide, putting together conferences for this, which have taken place in Dallas, Texas, USA, the Netherlands, and New Delhi, India. She works with people and families on a local level, as well, helping them get going with HP.
For PARENTS/LAY PERSONS: 
Homeoprophylaxis: A Proven, Non-Toxic Disease Prevention Option

This introduction presents to people about homeoprophylaxis, touching on the basics of homeopathy, the history the prophylactic use of homeopathic medicines, records of HP's effectiveness, verification of its safety as well as effectiveness, and more.


Discussion for this is available at the video's home site on VIMEO, or you can contact Cathy May Lemmon directly to schedule a consultation with her.
For PRACTITIONERS: 


For the practitioner interested in learning more about and utilizing homeoprophylaxis in practice, here is is full training in homeoprophylaxis (with a US-focus).  What is covered includes more regarding the history of homeopathy, homeopathic views of health, disease, susceptibility, immunity; what homeoprophylaxis is, including a primary understanding of how it works; uses for HP (long-term, short-term, and travel); protocols for use; many questions/answers.


The Complete Practitioners' Course in Homoeoprophylaxis